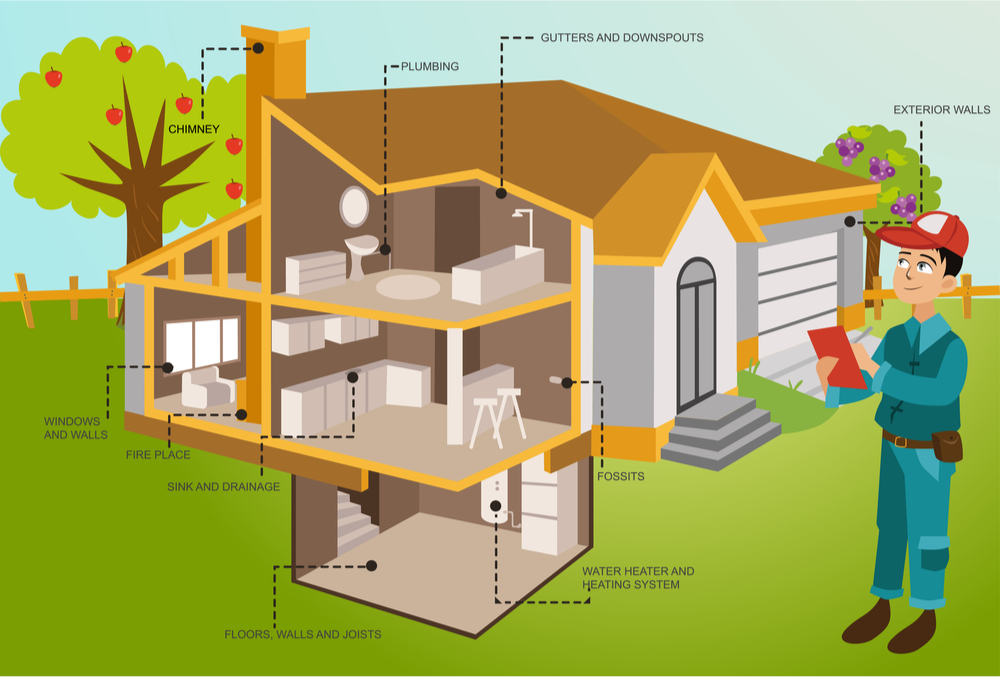 Once they're confident that they're getting new appliances and a new roof, many buyers assume they can skip the inspection if they're investing in a new home. Some municipalities and lenders will let you bypass the inspection. This might seem like a good way to save a few hundred dollars. However, this mistake can cost you in the long run. Below are just a few reasons to invest in a new home inspection, whether or not it's required.
3 Reasons to Get a New Home Inspection
---
1. Builders Make Mistakes
Even brand-new roofs will leak and lose shingles without proper installment, and poorly-installed plumbing can come apart after a few months. Obviously, these kinds of issues can become massive headaches for any homeowner. It's always best to have a professional detect the issues beforehand, this way they don't become your financial burden once the house belongs to you. 
A home inspection professional will be able to detect these errors, including any problems with the materials or craftsmanship. As a result, they can bring them to your attention before the closing. If you're aware of these issues beforehand, you'll be able to avoid some serious inconveniences in the future.  
2. Seeing Inside the Walls
New home inspections are often conducted at several points during construction. This gives you insight into the quality of work you normally wouldn't be able to see. For instance, your home inspector will be able to inspect the electrical wiring before the drywall goes up, and check the insulation across the entire attic. With their insight, you can have the builder correct any problems before you sign the contract. 
3. Identifying Future Problems
In addition to evaluating the construction quality and methods, many home inspectors will also review the design itself to identify any problems you might face later. They will notice drainage issues that can flood basements in the first year, or strange design choices that could make the roof unstable.  With their expertise, new home inspection professionals can give you the leverage to re-negotiate the sale or back out of the deal completely.
4. Peace of Mind
Having a home inspection can give you peace of mind that your home's functioning well and safe for the occupants. Safety is a top priority to home inspectors, and they receive extensive training to identify things that can cause harm or injury to you, your family or your guests. 
Inspectors can spot things like fire or electrical hazards, toxic hazards, and tripping hazards. In addition, professionals can detail other safety issues you probably haven't thought about. This includes things like radon and mold identification in your home that can assure you the home is safe from invisible hazards.
5. Potential Savings 
Of course, home inspectors can often uncover potentially-expensive issues early. They'll find things that, if left unaddressed, will cost thousands to fix in the future. It's no different than what a car mechanic might be able to detect under the hood of your car. You don't need to fix it right now, but if you let it go on too long, it will inevitably be a costly and severe inconvenience. 
The same thing can happen with a house. Early detection and preventative maintenance are key, and they can save a homeowner thousands.
---
Final Thoughts
When it comes to buying (or selling) a home, no one can afford to forgo a professional, legitimate home inspection. Ultimately, it can wind up being the very best decision you made with regard to your home. It can save you tens of thousands of dollars in potential repairs, as well as significant stress and headaches. With New Home Inspectors, you can schedule fast, efficient and thorough professional inspections. We'll help you identify any and all potential issues with your home well before they become a significant setback.