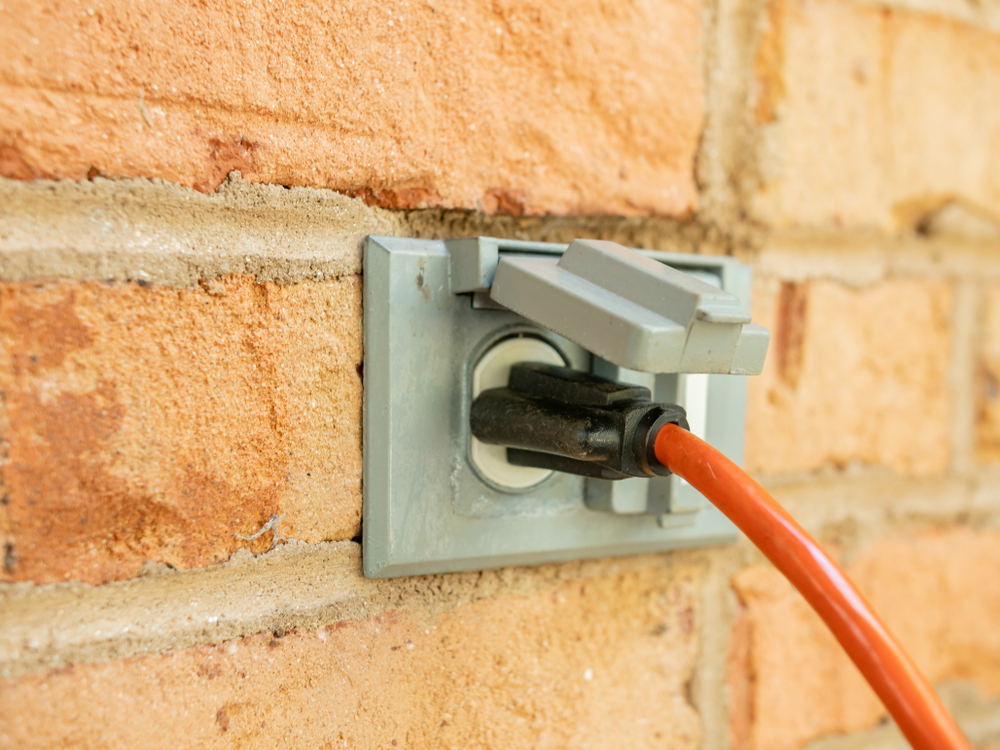 A home inspection is one of the most important steps in the home buying process, and should not be skipped. As a Long Island home inspector, we will cover all major systems, both inside an out. This includes a thorough electrical inspection.
An electrical inspection will identify whether or not the home is safe. Additionally, it will determine if the electrical system is compliant with current building codes.
Electrical Inspections: What to Expect
When you find your dream home, it is normal to feel nervous about what a home inspection will uncover. Obviously, the electrical inspection is an important part. Any electrical failures can be highly unsafe for you and your family. As a result, regulations for electrical systems are complicated and thorough in order to keep your home safe.
All home inspections take some time to complete. Think about it: with hundreds or thousands of feet of wire in a typical Long Island home, there is a large amount of possible issues. Every connection and receptacle in your new homes wiring can be a potential problem. Additionally, pests or wear and tear can damage wires. In order to be thorough, New Home Inspectors will work through an electrical system checklist. We will provide you with a clear view of this major home system prior to sale.
7 Common Issues Found During an Electrical Inspection
Major electrical issues in your potential new home can be daunting. Let's face it: no home will be perfect. Your home electrical inspection will determine if the seller needs to correct the issue, if it's something you can deal with following closing, or if you need to abandon the sale entirely.
At New Home Inspectors, we've seen it all in Long Island homes. Here are the 6 most common issues we find in a home inspection:
Ungrounded Receptacles

This is easy to spot, as the outlet will only have 2 slots. However, some ungrounded receptacles will have a 3 pronged outlets. Due to this, all outlets will automatically be tested.

Outdated Electrical Panels

Most homes on Long Island were built prior to 1990. As a result, updating the electrical panel may show up on your report.

Permanent Extension Cords

Extension Cords are meant for temporary use. When used on an everyday basis, this means there aren't enough outlets. Typically, this is found in older homes. It is a safety concern that should be addressed prior to sale.

Exposed Lightbulbs

All lightbulbs must be covered or enclosed. Typically found in closets, exposed lightbulbs are a fire hazard.

Wrong Covers on Outdoor Outlets

Flat covers provide limited protection when not in use. What about when you have holiday lights up and there's a plug in there around the clock? In order to protect against weather, a bubble cover is the correct cover for outdoor outlets.

Overlamping

While not a wiring problem, "overlamping" light fixtures is a fire hazard. This happens when a higher wattage lightbulb is used than what a fixture recommends. As a result, the fixture can overheat and start a fire.

Trees Touching Power Lines

Here on Long Island, you are likely to live in a forested area. A tree branch laying on a power line could potentially break the cable or the connection point. As a result, this can create a shock hazard or fire risk. Fortunately, PSEG will cut trees on power lines at no cost to the home owner under certain conditions.
Final Thoughts
Of course, this list of common electrical problems on a home inspection range from simple to more complicated fixes. If these are discovered in a home you wish to buy, then we recommend discussing with John about how to correct them, no matter how insignificant it may seem.
Electrical defects pose a significant injury and fire hazard and can result in costly repairs. To ensure a home's electrical system is in good working order before you buy, schedule an inspection with New Home Inspectors. We offer extensive knowledge of the construction industry and fast turnaround on reports so clients can move forward with their real estate transaction in a timely manner.