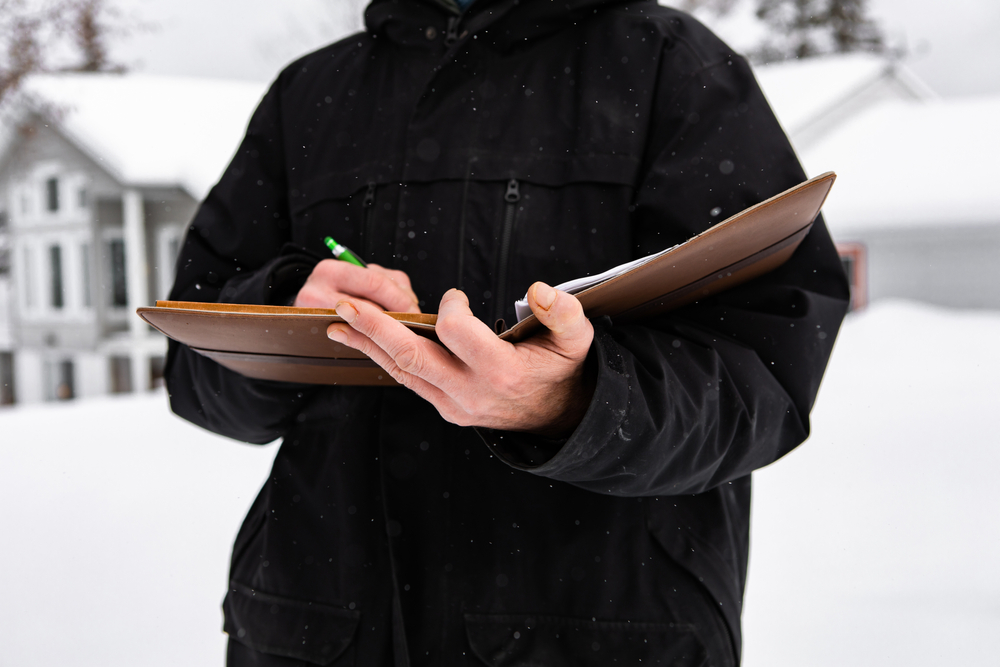 Winter is coming on Long Island and you're in the market for a new home. Congratulations! You've come to the right place.
One of the most important steps in buying a home is getting a home inspection done and you should not skip it. But did you know that there are some things that can't be inspected during the winter months? In this blog post, we'll tell you what those things are and why they can't be inspected. We'll also give you some tips on how to get the most out of your home inspection during the winter!
Home Inspections Throughout the Seasons: What's the Difference?
While home sales slow in the winter months, many people are still buying and selling. If you're a home buyer who is ready to have a home inspection done, there are a few things you need to know. First of all, home inspections are not as thorough in the winter months as they are in the spring and summer. That's because some things cannot be properly inspected in the cold weather.
However, that doesn't mean that you shouldn't have a home inspection done in the winter! There are still many benefits to getting an inspection at this time of year. Let's look at the pros and cons…
Drawbacks of Winter Home Inspection
When buying a home in winter, there can be snow and ice covering places we need to get into. Additionally, some home systems will be offline for the cold weather months. Here are a few examples of winter home inspection challenges:
Roof
AC unit
Pools
Underground sprinkler systems
Grading & drainage
Roof Inspections in Winter
A home inspector can't fully inspect a snow covered roof. Even if there has been no recent snowfall and the roof is clear, it could still be dangerous to climb up on a slippery surface. Instead, we take detailed notes from ground level. Additionally, we look for other signs of trouble like damaged gutters or loose shingles. Furthermore, since the roof is a vital part in a home's safety, skipping this part of the inspection can be dangerous.
Air Conditioning Inspections in Winter
Naturally, AC units are not running in the winter months. In fact, turning the unit on when it has been under 60 degrees for several days can cause damage to the compressor. Therefore, we will not be able to check all components and functionality of the AC unit. New Home Inspectors will still be able to determine aspects such as age, size, and type. Additionally, we will look for any obvious damage to the unit and ductwork.
Pool Inspections in Winter
Pools and spas need to be winterized in the fall. We will not be able to check any pool related components in the winter months since their failure could cause damage from over-freezing or flooding when spring arrives.
In-ground Sprinkler Systems Inspection in Winter
Since the sprinkler system is completely underground, we will not be able to check the functionality of the system in the winter. We will determine if there are a sufficient number of valves and zones for proper coverage, but all other aspects must be left for spring.
Home Grading and Drainage Inspection in Winter
Grading and drainage can be difficult to evaluate in the winter because of snow cover. We will still inspect for improper grading, which could cause water intrusion or excessive moisture. However, due to weather conditions, we will not be able to fully assess proper drainage.
Benefits of Home Inspections in Winter
When buying a home in the winter months on Long Island, there are several benefits that home inspection provides. Just like any other inspection, we will check all home systems such as heating, electrical, plumbing and more to ensure that they are working properly. Additionally, we will provide an overall assessment of the home's condition, which can help home buyers make an informed decision when purchasing a home.
Though home inspections are somewhat limited in the colder months, homebuyers still experience several benefits. Here are some winter-specific indicators that something needs to be fixed before you buy the home:
Cracked pipes
Drafty doors and windows
Condensation on windows
Ice dams and icicles in gutter system
Heating system health
The harsh Long Island winters can cause stress to any home. Often, the damage isn't apparent until the weather gets warmer. However, inspection items such as insulation levels can be easier to detect in winter months.
Additionally, with all the extra weight of snow and ice, we can see how the home's frame is holding up.
Final Thoughts
The real estate industry slows during the winter. With the holiday seasons, people are busy with family and vacations. Families with children will not want to switch school districts mid-year. Furthermore, no one wants to move in the cold weather!
On the other hand, there are many benefits to buying in the winter. Fewer houses and sales means more motivated sellers and quicker closing times.
The limitations on the winter home inspection should not deter you. At New Home Inspectors, we have many methods that will bring you the most complete inspection possible.