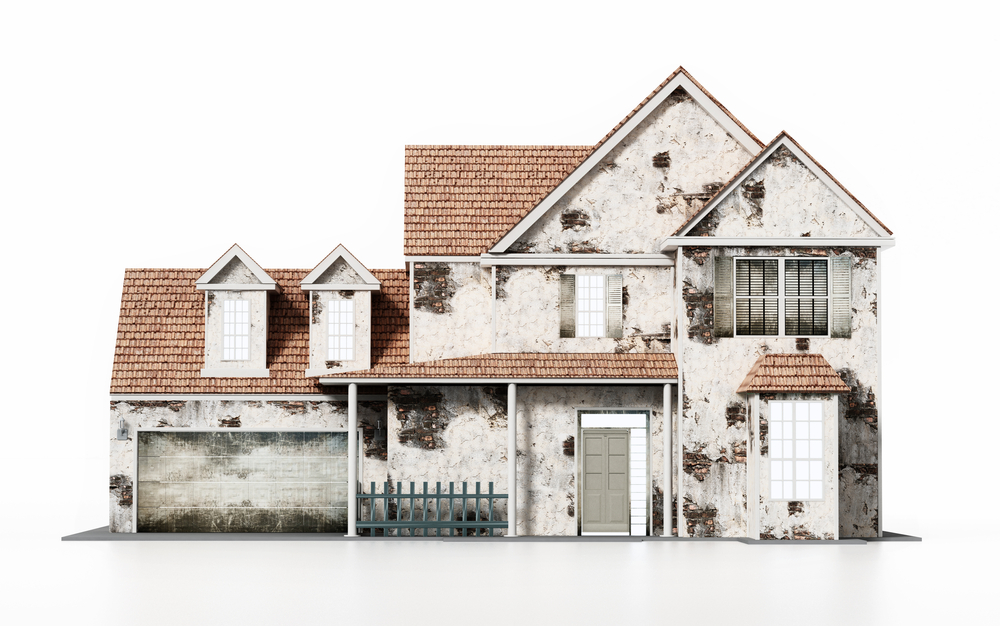 If you're in the market for a new home on Long Island, it's important to know what will cause the home inspection to fail. Many homebuyers are caught off guard when they find out that their dream home isn't as perfect as they thought it was. While every inspection will show defects, there are some that can ruin a sale.
A home inspection is an important part of the home-buying process. However, there are common inspection items that can cause problems for you as the home buyer.
In this blog post, we will discuss some of the most common items that can lead to a failed home inspection. We'll also provide some advice on what to do if you encounter one of these items.
Top 8 Reasons a Home Inspection Fails
Commonly, we see cosmetic and minor flaws show up on an inspection. The simple items on the inspection are good to know for when you move in and start making repairs. Additionally, you can utilize your inspection to prevent future problems, such as mold.
However, a home inspection can show costly and more severe problems. In fact, this is why they are so important and should never be skipped. Here are some of the most common things that fail a home inspection.
Roofing Issues

The roof is one of the most essential parts of your home. It protects you from the elements and keeps everything inside dry. If there are any problems with the roof, it can cause significant damage to the rest of the home. Generally, roofs will last 15-20 years before needing renewal. New Home Inspectors will call out misplaced or broken shingles, as well as leaky spots. A severely neglected roof can cost $10,000 or more to replace.

Foundation Problems

The foundation is what supports your entire home. If there are any cracks or issues with the foundation, it can lead to big problems down the road. Obviously, foundational issues will put your homes' stability at risk. However, it can allow moisture and pests into your home as well.

Electrical Issues

Outdated or faulty electrical work is a common home inspection fail. If the home you are looking at was built over 50 years ago, it is likely that the wiring will need to be updated. Homes built in the late 60s or early 70s may have inferior aluminum wiring. This type of repair can cost between $500 and $5,000.

Toxic Materials

If your home inspector finds any asbestos or lead-based paint, the seller may be required by law to have it removed. These are both very hazardous materials that can cause serious health problems. The cost of removing these materials can be significant. Additionally, carbon monoxide and radon can be leaked into the home. These toxic materials are harmful to residents. They must be removed before passing inspection.

Drainage Problems

Poor drainage around a home can lead to all sorts of problems. If the home is not properly graded, water will pool around the foundation and seep into the basement. This can cause major flooding issues as well as mold and mildew problems. Improper drainage can also damage landscaping and sidewalks. It should be noted, having a home inspection in winter can prevent a proper drainage inspection.

Bad Plumbing

Another expensive repair is problems with the plumbing system. Damaged pipes and sewer line clogs are examples of what will fail a home inspection. Fixing or replacing piping can cost thousands.

Failing HVAC Systems

The home's heating, ventilation and air conditioning system is another item that will fail a home inspection. A home inspector will check to make sure the furnace is in good working order and that there are no ductwork leaks. If the home has central air conditioning, the inspector will also check the condition of the AC unit. Certain HVAC issues will cause an inspection to fail since they are severe safety issues.

Poorly Maintained Condition

Minor issues like a missing chimney cap might not seem like a big deal. However, minor and even cosmetic issues can add up if there are enough of them. Having so many problems show up on the inspection should alert to you as the buyer that the seller has not maintained the home well.
What to Do if the Home Inspection Shows Any of These Problems
If you're considering buying a home, it's important to be aware of these potential problems. As your home inspector, we will look for these and other issues during the inspection process.
So, what can you do if you're faced with one of these problems?
If you're confronted with a major structural defect, the best course of action is to walk away from the deal. These types of problems are usually expensive to fix and can cause a lot of headaches down the road.
If you're dealing with an issue like electrical problems or bad plumbing, you may be able to negotiate with the seller to have them repair the problem before closing on the home.
At the end of the day, it is your decision as the buyer whether to buy the home or pass on it. If you are up for the repairs and the renovation, then go for it. Or if you do not want to sink more money into the home after closing, then it may be best to pass on it. Regardless of your choice, you will need a home inspection in order to get all the information to make the right decision.
Conclusion
Are you in need of a home inspection on Long Island? Contact us today! We'll be happy to answer any of your questions and schedule an appointment for you. Home inspections are important to avoid any unwanted surprises after you've already purchased your home. Be sure to have a professional home inspector check for any of the items on this list before signing on the dotted line!